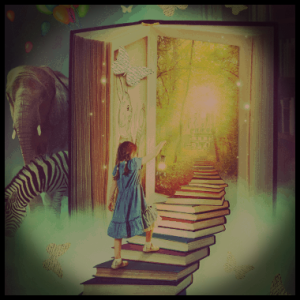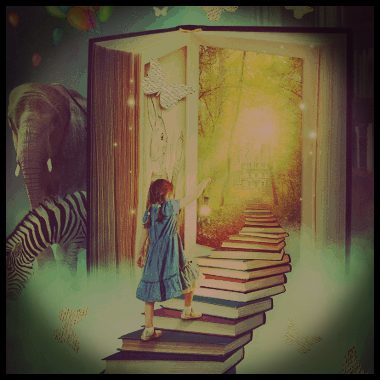 Alternate reality games (ARGs) are immersive stories that offer a different and secret worldview. Through books, websites, personal messages and other types of media the gamemaker creates an another reality that is not, but could be. Many ARGs have been based on conspiracy theories and filled with suspense and danger – accessible only by adults of a certain mindset. Wildly popular games like "The Beast" which promoted the movie AI or "I Love Bees" which promoted the video game Halo have certain things in common, they were sponsored by corporations and meant to promote a certain product, they rely heavily on electronic media such as text messages, websites and message boards, they were too difficult to solve on your own and they centered around dark and paranoid story lines that pushed the line between game and reality.
Acadia Moon's approach to games
At Acadia Moon we have a slightly different view of what ARGs could be. For children the possibility of another world is always real, around every hedge and behind every wardrobe. They only need the barest of suggestions and direction in order to build worlds in their minds greater than any construction of a gamemaker. Alternate reality games – on a smaller scale, supplemented by physical objects and with adults acting as characters/facilitators could bring all sorts of fantasy worlds to life.
Slightly organized chaos
A wonderfully chaotic example of how easily children create whole worlds from the smallest suggestion is the tale of the Troll Queen. As a counselor at a summer camp we organized a day of games fashioned around fairytales. Children were allowed to wander around the camp from game to game, completing quests. I had the role of jail keeper. When sent to me I had some fun tasks like finding life savers in powder sugar etc and was supposed to keep them for a time before letting them free. After an hour or so this was a little boring because not many kids were earning jail time, so I started hamming it up a bit and calling myself the Troll Queen. I asked all my prisoners if they'd like to join my kingdom before I released them – painting the Troll tattoo on their face or hands, three lines connected in a 'V' like a bird foot. I didn't have any plans for my kingdom – I just told them that they needed to come when I called.
It was amazing how quickly this side game rolled out of control. Kids started bringing other recruits to me and even kidnapping kids to become converts (I quickly made it known that I only wanted willing recruits). It was fascinating from my perspective to see how the lore and traditions developed with no direction or help from me, battle calls, salutes and officers. Other counselors stopped by to see if I knew what was going on as the whole camp started splitting into factions of Troll and non Troll. Things could have actually gotten nasty if we hadn't been about to take a break for lunch. All the kids were spread out across the soccer field eating and I decided that I needed to bring an end to the Troll game before we continued in the day. Taking a deep breath I started making a loud bird like call. I had never told the kids what the call would be, but somehow they all knew and 150 kids were sprinting joyfully across the field towards me echoing the call. We danced around in a circle, whooping and shouting, then I gestured regally for them all to kneel and announced that they had served me well but that I was releasing them from my army and that they should do me honor by being kind to all those who had not heeded my call. Thus the Troll Army dissipated easily. But I could not forget the powerful creativity and community spirit that a simple suggestion had created.
My favorite game
When I was younger our favorite game was 'Tales of the Crystals'. It was a board game in name only – truly it was one of the most creative imagination games I've ever played. You played with 4 others and each chose a plastic amulet gem to wear that represented a 'power' for the player, a certain talent to help their team through the game like healing, true seeing, or protection. There were 4-5 locations that you set around the house before the game – the castle, the glen, the village etc. Then you listened to a tape and the story unfolded. You were given missions that went along with the story and often a side quest given randomly from secret message cards. Then the rest was up to you – with your fellow players you went to the location, imagining your own monsters and perils based on what had been described in the tape and completed the quest however you wanted. Similar to role playing games like Dungeons and Dragons the players were responsible for creating half the game.
This is the type of ARG or imagination game that Acadia Moon creates. Beautiful artifacts and storylines that inspire players to create their own and require them to get outside and work together in small groups. But these types of games are expensive and intense to create and run, too difficult for small groups to make. Acadia Moon will create games that can be adapted and used over and over so that groups of all kinds can benefit from ARGs.